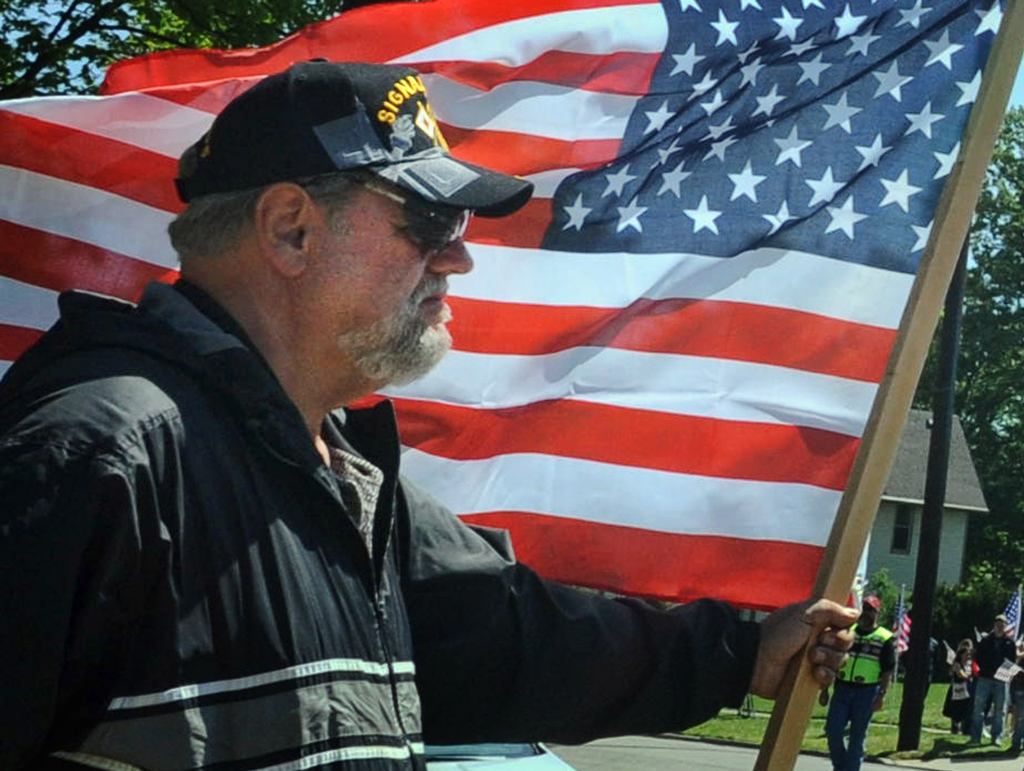 This weeks portrait is of veteran Tony Gains of Henderson, Ky who was standing at parade rest waiting at the funeral of Spc. David Taylor of Dixon in Henderson. He was just one of several hundred that lined the street waiting for the funeral procession. Taylor was killed supporting 'Operation Enduring Freedom' in Kandahar Province, Afghanistan, on March 29.
Camera: NIkon D700
Lens: Nikon 18mm f/2.8
Exposure: Matrix Metering, 1/800 @f/14
File Type: Raw
ISO: 800
Post Processing
Post processing was done with Photoshop CS5 using adjustment levels and some slight cropping.
Filters Applied
Topaz Adjust, Photo Pop