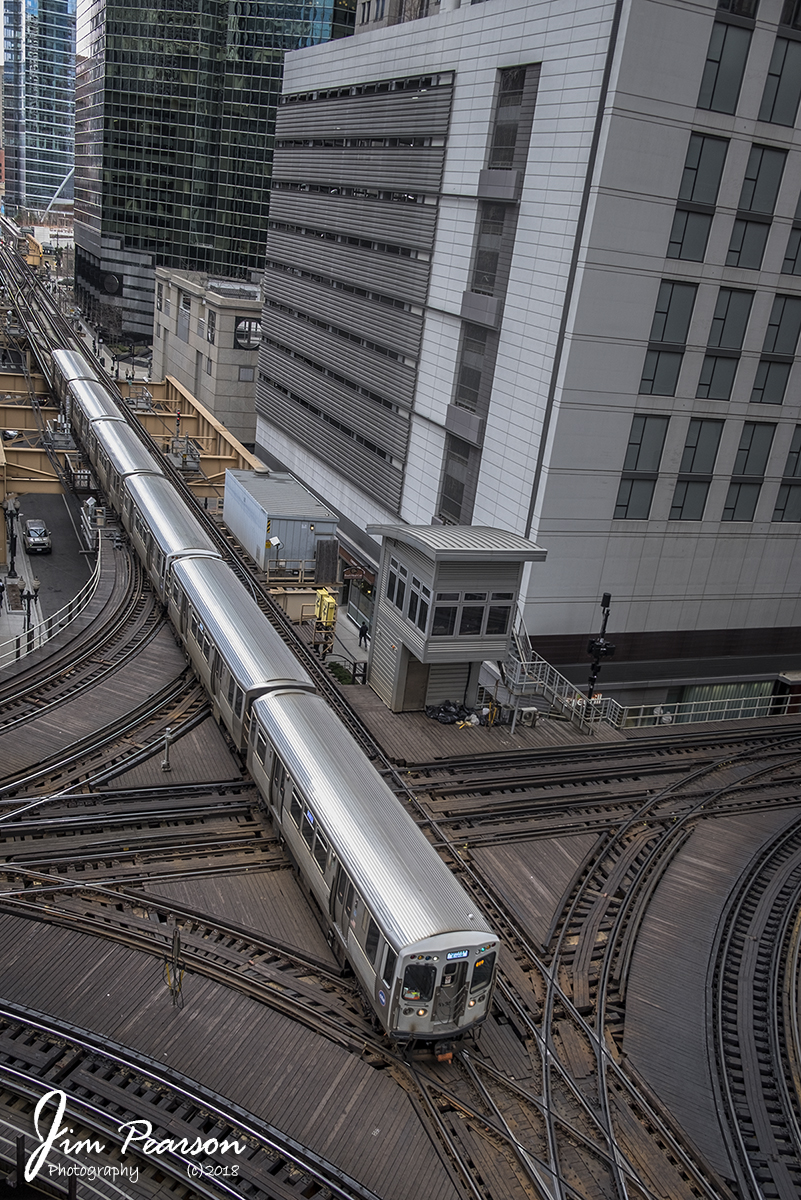 March 23, 2018 – A Chicago Transit Authority Rapid transit "L" train passes through the tower 18 interlocking in downtown Chicago, Illinois. For decades, the Tower 18 junction at Lake & Wells has been billed as one of the busiest railroad junctions in the world.
According to Wikipedia, The Chicago "L" (short for "elevated") is the rapid transit system serving the city of Chicago and some of its surrounding suburbs in the U.S. state of Illinois. It is operated by the Chicago Transit Authority (CTA). It is the fourth-largest rapid transit system in the United States in terms of total route length, at 102.8 miles (165.4 km) long, and the second-busiest rail mass transit system in the United States, after the New York City Subway.
Chicago's "L" provides 24-hour service on some portions of its network, being one of only six rapid transit systems in the United States to do so. The oldest sections of the Chicago "L" started operations in 1892, making it the second-oldest rapid transit system in the Americas, after New York City's elevated lines.
The "L" has been credited with fostering the growth of Chicago's dense city core that is one of the city's distinguishing features. The "L" consists of eight rapid transit lines laid out in a spoke-hub distribution paradigm focusing transit towards the Loop. Although the "L" gained its name because large parts of the system are elevated, portions of the network are also in subway tunnels, at grade level, or open cut. – #jimstrainphotos #illinoisrailroads #trains #nikond800 #railroad #railroads #train #railways #railway #cta #commutertrains.