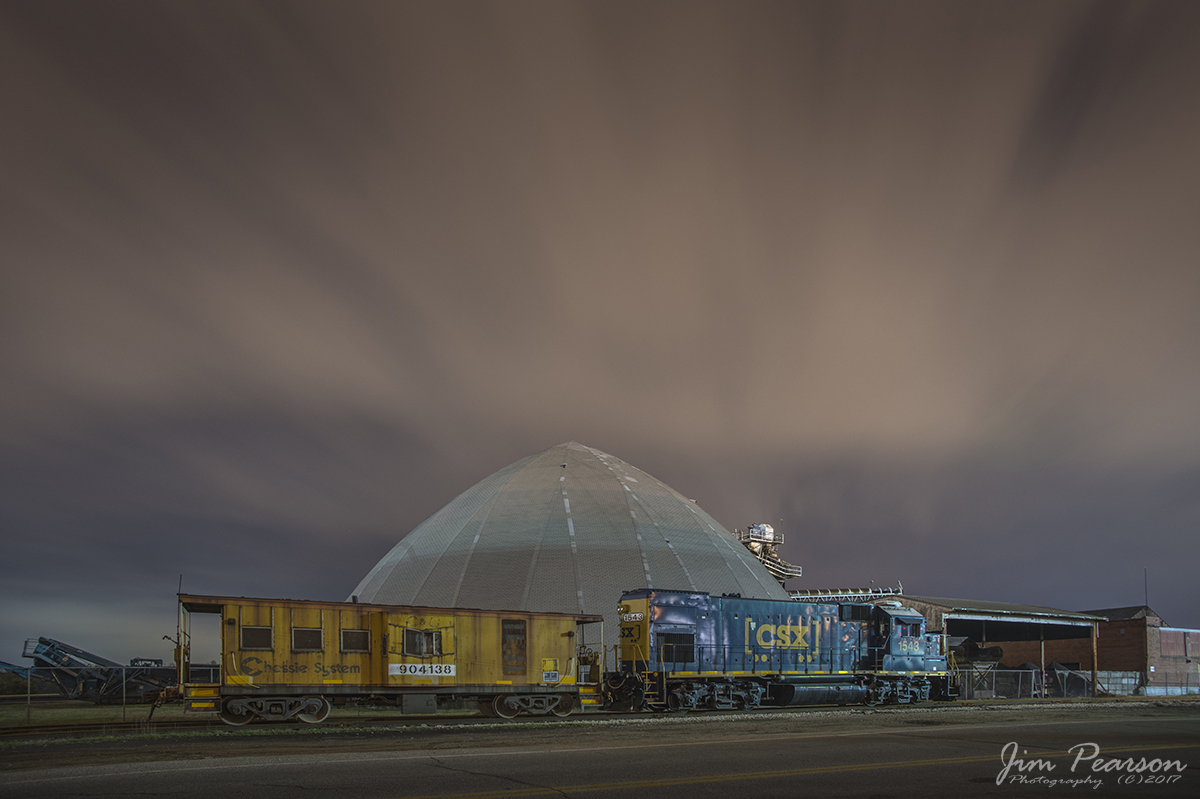 November 4, 2017 – I'm amazed by what the camera can see that the eye doesn't! When I pulled up to this spot with fellow railfan Ryan Scott, we both looked at the scene and man it's dark!! I love how my full frame sensor captured all the ambient light and how it turned the slow moving clouds into almost what looks like the aurora borealis in some ways!!!
Here we see a CSXT 1543, a GP-15, tied to Chessie System Caboose 904138 on the City Lead that runs along next to Ohio Street in Evansville, Indiana. The set is used to work the industrial area around Berry Plastics and the caboose is used as the shoving platform.
ISO 100 for 30 seconds at f/6.3 with a Nikon 18mm lens on a Nikon D800.