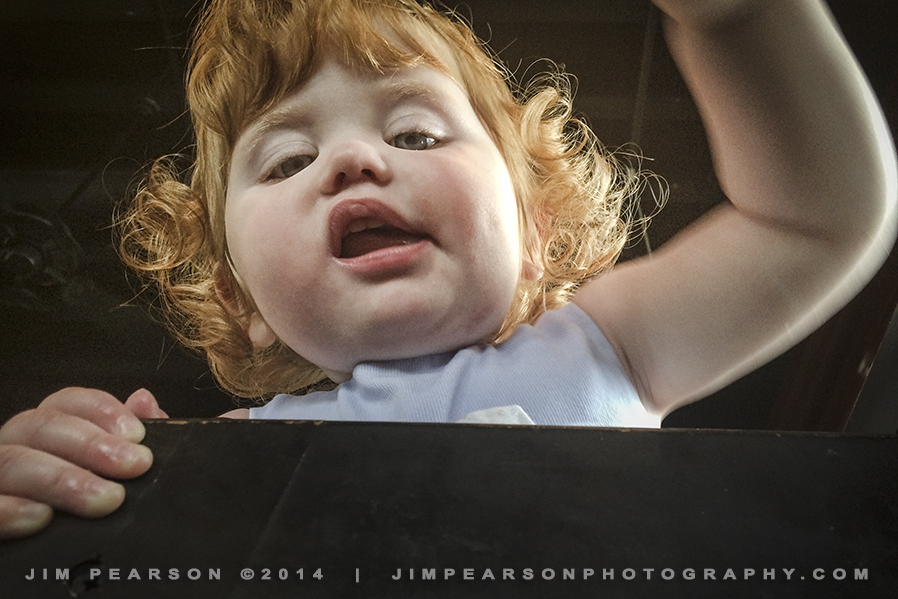 We stopped by a local fast food place for lunch today after church and after we finished eating I was working on getting a shot of her for my daily iPhone challenge and held my iPhone low and close to the ground and shot up at her looking over the edge of the high-chair.
She looked over the side to see what I was doing and I caught this look and gesture as she tried to reach down and grab my iPhone.
When shooting pictures always look for different angles as they will help to add impact and make your pictures more interesting.
Photo was shot with the iPhone 5s and processed in Photoshop CS6.
SHARE