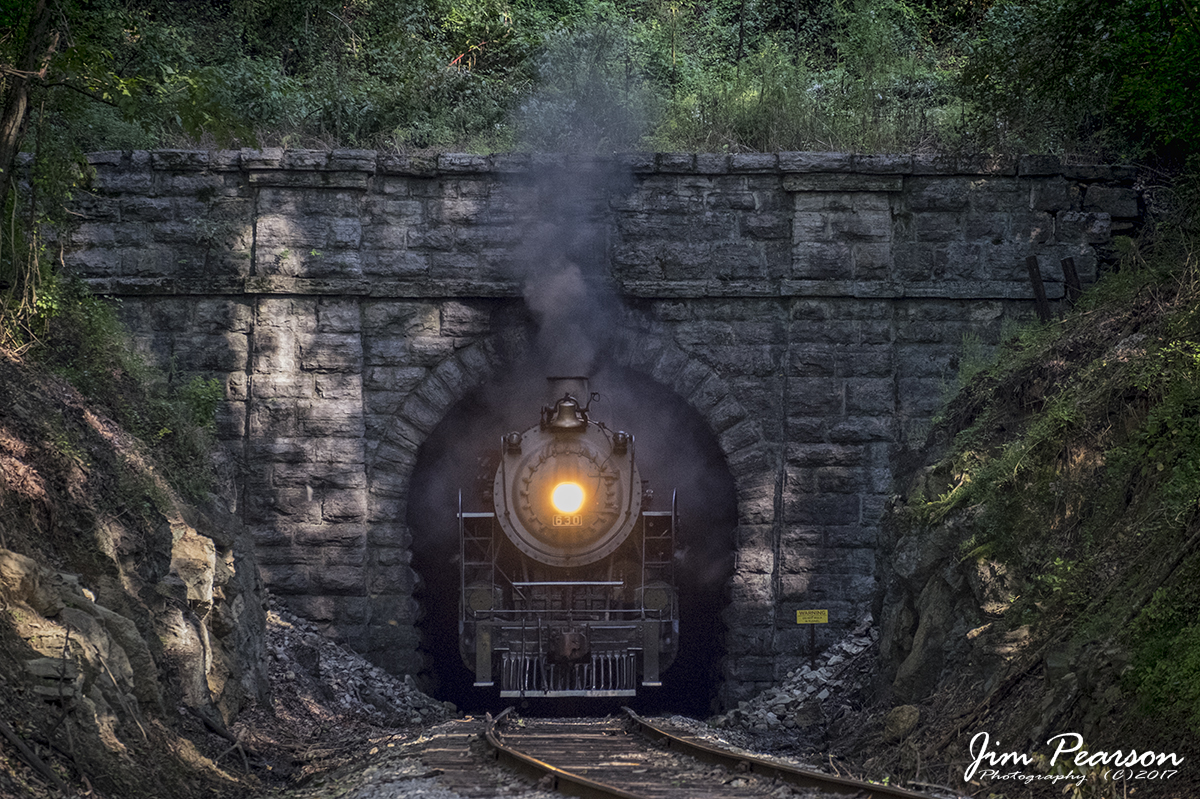 September 9, 2017 – Southern Railway steam locomotive 630 bursts from the east end of Missionary Ridge Tunnel with a loaded passenger train during the 2017 Railfest at Tennessee Valley Railroad Museum, as it heads for the station at East Chattanooga, Tennessee.
Completed in 1858 the tunnel is the primary reason TVRM runs on the three-mile section of the former Southern Railway. As railroad equipment grew too large to pass through and the single-track tunnel became a traffic jam for an otherwise double-track railroad, Southern Railway abandoned the three mile portion of the line and built a new section around the end of Missionary Ridge, avoiding the tunnel altogether.
The museum restored rails through the tunnel in 1971 and continues to use the pre-Civil War Tunnel on a daily basis.